Dear friends of cultivated vaping,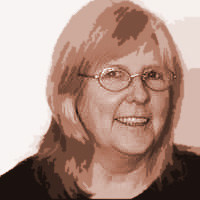 As you may have noticed, there's been nothing going on here lately. Although I'm still steaming with enthusiasm and trying out new flavours, I don't have the time to run this blog properly. Basically I never did it justice, at least I couldn't do what I had planned in the beginning. It just takes all my working time and the blog for those who switched to it was my 8th blog (you can find the others on my "Startseite ins Web" ). I could have guessed that this was just too much!
For the start in 2019, I now draw consequences and bite the dust. What came last (this blog) must go first, but it won't die! On the contrary, it will have a new beginning and hopefully a better future: with more posts on topics that interest vapers- there is still a lot to do.
The blog "From Smoking to Steaming" is taken over by my-eLiquid which makes me very happy. After all, Liquids and aromas are THE topic that always raises a lot of questions. I'm looking forward to the upcoming posts (it will take a little longer!) and will definitely stay on the blog as a reader. If you still want to read something from me, please visit my main blog, the "Digital Diary" , which I have been running for 20 years and will certainly never publish or give away.
Take care – and vape on!
It greets you
Claudia Klinger